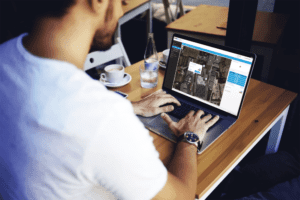 Whether it's an automatic gate or barrier or door or bollard, all electronic systems must comply with the EU Machinery Directive for operation and safety purposes and be installed to a set of standards. These standards differ slightly depending on the type of automation but have common themes of safety requirements, modes of operation and maintenance requirements. Part of these requirements is that all machines must be maintained in accordance with the manufacturers' instructions and every Screenguard automatic system does require ongoing maintenance to keep that system operating safely and effectively and to remain compliant. It is important to note that these are statutory obligations and that many insurance policies may not cover you in the event that maintenance has not been regularly completed.
Screenguard offer a range of maintenance programs designed to keep your security systems compliant and safe and extend the life of your system. Our manufacturer trained and certified engineers will undertake a series of maintenance procedures on your systems and provide you with the paperwork to make sure you are covered and have fulfilled your statutory obligations.
Come chat with us today and we will be very happy to discuss how our maintenance programs can best help you.