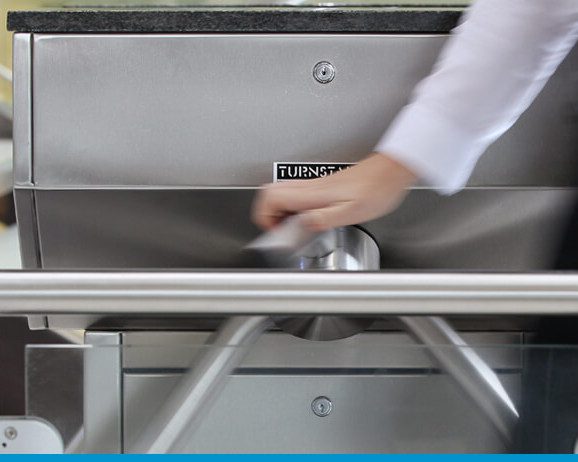 Turnstiles
If you need an effective security solution, turnstiles are an essential addition to your access and control plan.
Turnstile access control is often used in factories, warehouses, stadiums, amusement parks, universities, public transport stations, retail sites and casinos. A turnstile gate is ideal for crowd management – providing your location with safety, convenience and efficiency. Factory turnstiles are ideal for securing the premises and integrating with the company's time and attendance system.
Turnstar has a wide range of turnstiles for sale as well as turnstile rental options. Designed by professional engineers, our turnstile gates are trusted worldwide. We have been turnstile manufacturers since 1990, producing high quality products that offer true reliability. So you can rest assured that our turnstile security is a top quality entrance control solution.
We strive to ensure that every project is completed on time, within budget and with zero failure, giving your establishment the security and manageability you need.
"*" indicates required fields